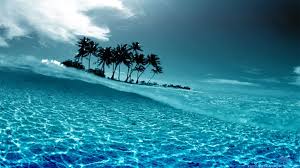 Bliss Massage Therapy LLC
Bliss Massage Therapy is located inside Personally Fit. There is a peaceful, relaxing area of the building set aside just for massage. Jen and her staff specialize in many modalities, to include: deep tissue massage, Swedish massage, sports massage, and headache relief. Bliss Massage Therapy is owned and operated by Jen Prendamano (Brown), one of the Licensed Massage Therapists who will be performing the services. All massages are performed with healing and professional intent and are given with skill and advanced knowledge of the body and muscles. Feel free to ask questions or converse as much as you'd like, or enjoy the comfort of silence and a sweet escape. Jen and her staff are dedicated to giving every effort and opportunity to help the community heal and feel its best. Feel free to contact Jen to bring massage into your workspace or event with chair massage. Expect attention, care, and professionalism that you've never experienced before. Schedule your appointment now and prepare to RELAX and enjoy the best deep tissue massage available! Call 803-422-0935 or schedule online now!
Bliss Massage Therapy LLC
Erin Healon (Jen is on maternity leave)

Licensed Massage Therapist

Erin specializes in Swedish AND Deep tissue massage! She loves being a massage therapist because it gives her an opportunity to help people and hopefully improve people's quality of life. Erin will provide top quality massage services with her hard work and fantastic massage skills!
Bliss Massage Therapy LLC
Bliss Massage Therapy LLC
1315 Gadsden St, Columbia, SC
803-422-0935
Monday

Wednesday

Thursday

Friday

Saturday

Sunday

8:00am - 1:15pm

8:00am - 6:15pm

8:00am - 6:15pm

8:00am - 6:15pm

8:00am - 6:15pm

8:00am - 6:15pm